Vine Wreath Creations
699 Simon Kenton Ave.
Maysville, Kentucky 41056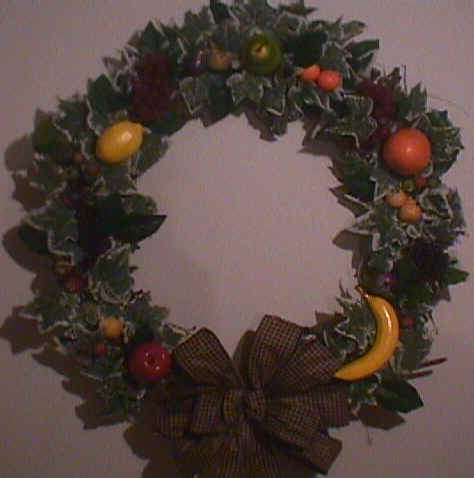 As you stroll through my site, you will view my 6 specialty decorated creations, all occasion, Halloween Thanksgiving and Christmas creations. All wreaths come in either the 18" or 24" grapevine. All wreaths are one-of-a-kind with the general theme for each wreath remaining the same. Bow colors can be changed to a color of your choice. Actual Bows may vary if a certain color isn't requested. Any ribbon request should be placed in the customized request area of the order form. Anyone wanting a customized wreath style and color theme needs to send an email describing flower types, colors, and bow color to my address. I will send the cost in an e-mail response. Christmas wreaths will be online at a later date. I hope you enjoy my wreaths and thank-you for viewing my page.

Ordering
First: Click the e-mail link and send an e-mail with your Name, address, Wreath type and size, and when you plan to send the money order. (Wreaths will be shipped after money order is received)

Second: Click on the Printable Order Form and Print. Fill form out and mail along with a money order to the following address.

Vine Wreath Creations

C/o Aaron Breckenridge

699 Simon Kenton Avenue

Maysville, Kentucky 41056

[ Printable Order Form ] [ Speciality Wreaths ] [ Holiday Wreaths ] [ My E-Mail ]
This page was last updated on 08/21/00.